Guideline to Download, Install and Activate SOLIDWORKS 2019 (Windows only)
1 – Click on this LINK to download the installer.
2 – Sign in using your student email credentials – <TPXXXXX>@mail.apu.edu.my and APKey Password
3 – Download the .zip file
4 – After downloading, extract this .zip file. A new folder will appear below the .zip file once extraction is completed.
5 – Go to this folder and double click setup.exe to start installation
6 – In the setup, select individual then click next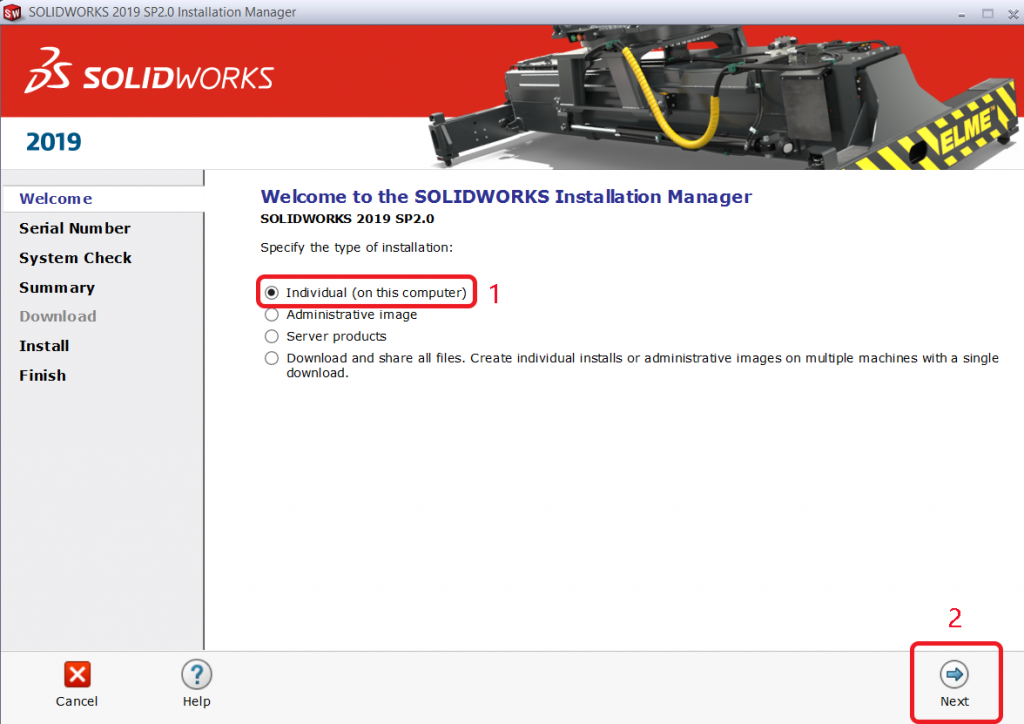 7 – Key in serial number "9020 0091 2734 4307 8CPG Q9C3" in the box below then click next
8 – Click next and install now the, wait for the installation process to complete.
9 – Click Finish and click restart now
10 – Open SOLIDWORKS 2019 at the Desktop and choose first option and click next.
11 – Select "Automatically over internet" and click next.
12 – Click Finish and then SOLIDWORKS 2019 is ready to go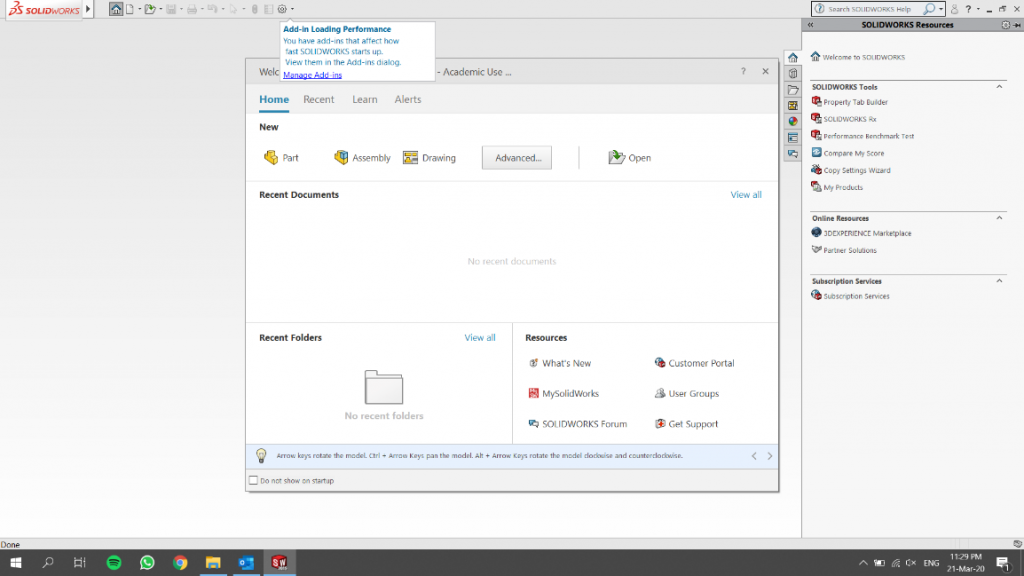 Support
If you are facing any difficulties or errors during the installation/activation process, please open a ticket with our HelpCentre – IT Helpdesk or email assist@staffemail.apu.edu.my via your student email address. Please ensure to provide necessary screenshots and error messages for the support team to better understand the issue.
Did not find what you were looking for? Open a ticket with our Help Centre and we will get back to you resolve your issue.
Click Here.